From breakfast to dinner, there's never a bad time to feed your cravings and cook up some sausages. However, it is important that you don't rush the process, allowing the meat to cook thoroughly before it's time to eat. 

Consuming undercooked meats in general presents several risks, with the majority of them involving harmful bacterias. On the other hand, overcooked sausage doesn't allow you to savour each bite when you're munching on char.

So how long should it take to cook sausage? Let's explore the different ways you can cook them and their respective time requirements.

How Long It Takes To Cook Sausage

Grilling

Grilling is a high-temperature cooking method that uses dry heat. In general, grilling is a fairly simple process, as it requires little to no setup and clean-up, allowing you to enjoy your meal without dishes to worry about afterwards.

Cooking sausages on the grill usually takes between eight to twelve minutes. Simply rotate and flip the sausages as you go, ensuring that each side is properly cooked and evenly coloured. To confirm they are done in any cooking situation, it's recommended that you cut into one. If the inside is still pink, then it's not ready yet.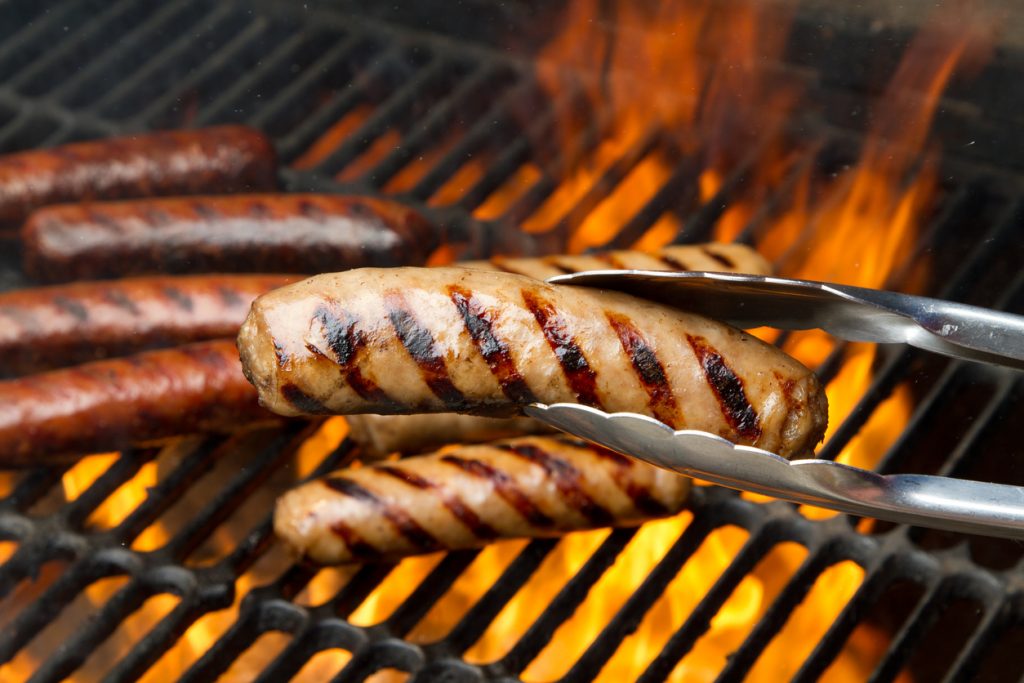 Pan Frying

Select your pan, wok, or skillet and head to your nearest stove. Next, drizzle a little oil on the pan and add your sausages.

Pan-frying sausages usually takes around ten to fifteen minutes, depending on their size. Naturally, smaller breakfast sausages will cook more quickly than beefier dinner sausages. Ensure you flip the sausage as you go, allowing both sides to brown.

For healthier cooking oil options, consider choosing coconut, olive, or avocado oils, as they are able to hold up to the high temperatures and contain micronutrients.

If you'd like your sausages to cook faster, simply slice or butterfly them. This will allow the centre of the sausage to be affected sooner.

Baking

If you're hoping for some really crispy sausages, baking is the way to go. This is particularly helpful when you have a lot to cook, as you can simply line a baking sheet with parchment paper and fit in as many sausages as you can.

This method does take the longest to cook the sausages. Setting your oven to 350°F, it will take roughly ten to fifteen minutes for smaller sausages and 30-40 minutes for larger ones. Unless your oven is convection, ensure that you turn them halfway through.

From pork to turkey and every kind in between, there are numerous types of sausages to choose from. When it comes time to stock up your deep freeze, consider buying your pork online from a specialty meat company, as you can be sure the quality will be unbeatable.

As a family-owned Calgary-based company, Bow River Meat Market is here to provide you with top-quality meats for all your meals. For the past 32 years, we have been delivering unparalleled customer service by always putting our customers first. You can buy meat online with us, saving you time and money. We will do what it takes to make sure that you get the top-choice quality meats. Our steadfast belief in sourcing from local areas means that we will provide you with the freshest meat on the market. To enjoy the best in Canadian beef, feel free to visit us at 6303 Burbank Road SE Suite 5 Calgary. We can also deliver what you want to order steaks and meat online. Call us on (403) 253-8423 to place your order!