Pork is one of the most delicious meats that exist, but it also comes with its own fair share of stigmas and problems. For instance, the diet of pigs is not one worthy of envy, in most cases. However, the result is a myriad of flavours, textures, and juices many enjoy as a staple of their diet.
But what is the best pork cut? Indeed, there are many choices, such as pork loin and shoulder, bacon, ribs and riblets, ham, and much more. To figure out the best, though, we will have to investigate each of these in turn and compare them to the rest.
How Meat Delivery Makes the Best Pork Cut
Before we dive into the comparison of each pork cut, there is something we must address. The best pork cut, whichever one it may be, will always come from a pork meat delivery. Freshness, quality, and taste are all exceptional through meat delivery in Calgary, and getting your favourite cut is a breeze through the online store. Now, without further ado, the comparisons.
Bacon
We have to start with the crowd favourite, which is bacon. This preserved pork product is perfectly acceptable for breakfast, lunch and dinner. However, the extra salt and variable vendor quality make it hard to achieve consistent quality. Overall, bacon will rate highly, at around 8/10.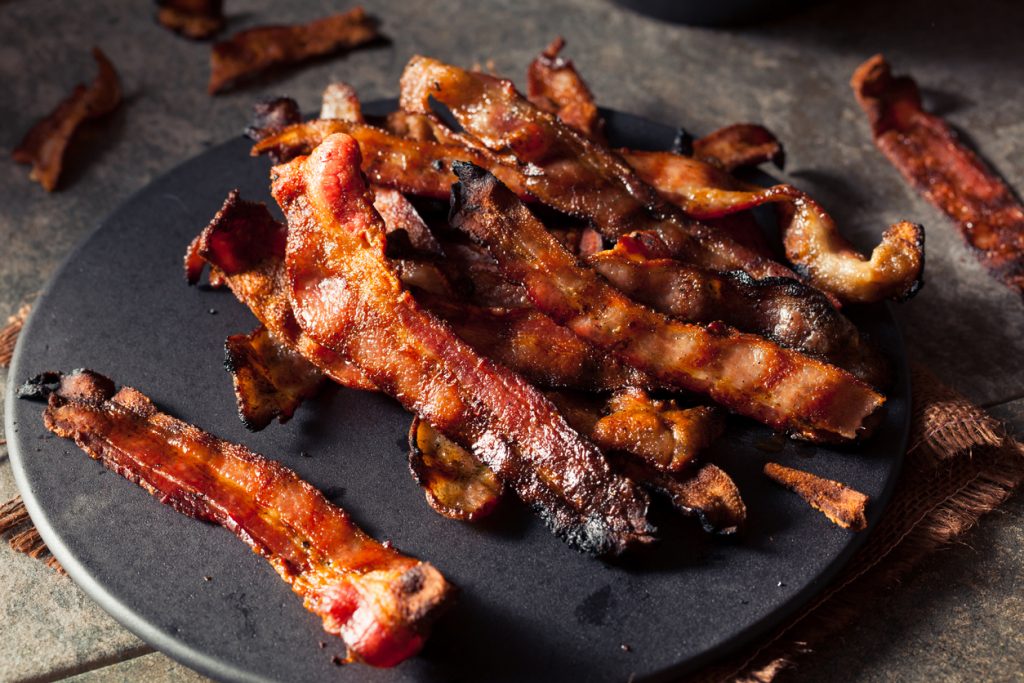 Pork Shoulder
Pork shoulder is next on the list. Known for its tough, tearable meat, the shoulder is high in protein and fits well into most meals from pulled pork sandwiches to hearty stews. However, the long cooking time precludes it from quick meals and achieving the delicious pull-apart texture can be tricky for aspiring chefs. Overall, pork shoulder will rate above average, with 8/10.
Pork Loin
Pork loin is a delicious and large cut of pork. Cooks familiar with this slice will have fond memories of wrapping butcher's twine around the loin and perhaps, of stuffing the interior with delicious herbs and spices. However, the amount of meat is simply impossible for a single individual to consume, which nets the pork loin a solid score, 8/10.
Ribs
Who can complain about pork ribs? Tender, juicy, infinitely customizable, and the mainstay of backyard barbeques across the country. Some people like to slather them in sauce while others prefer a dry rub following a long brine, but each one of these is a delicious choice. However, the problematic handling and higher cooking skill mark points against them, allowing them to finish at a modest 8/10.
Ham
Soups, stocks, sandwiches, slabs of meat. These are just some of the delicious foods that start with "s" that also can include ham. This sweet meat does extraordinarily well under the right conditions, such as candying the external surface or brining through saltwater injections. Again, the ham will lose points for the sheer size of the cut, finishing with a solid score of 8/10.
Get Your Pork Meat Delivery Today
Well, the judging round is now over. Feel free to join in at home by preparing some of these delectable dishes yourself, but don't forget to order your pork meat delivery soon! Alternatively, tell us in the comments what we missed and what cuts we should include next time. Happy cooking!
As a family-owned Calgary based company, Bow River Meat Market is here to provide you with top-quality meats for all your meals. For the past 32 years, we have been delivering unparalleled customer service by always putting our customers first. You can buy meat online with us, saving you time and money. We will do what it takes to make sure that you get the top-choice quality meats. Our steadfast belief in sourcing from local areas means that we will provide you with the freshest meat on the market. To enjoy the best in Canadian beef, feel free to visit us at 6303 Burbank Road SE Suite 5 Calgary. We can also deliver what you want, so to order steaks and meat online, call us on (403) 253-8423 to place your order!