So, you are planning to throw a party for the members of your household this Christmas, and you want to make a delicious ham dinner? That sounds like a wonderful idea, especially if it starts with buying meat online! Still, though, what kind of ham are you going to prepare?
Of course, all ham comes from pork, so it isn't like you have to choose between a certain animal or cut. Instead, your critical decision comes down to the recipe. Will you go with a traditional route like marmalade or orange-red pepper jelly? Or will you go with a newer recipe like Coca-Cola or Dr. Pepper glazed meat?
Balancing tradition with modernity is always a difficult task, but the ongoing pandemic could actually make the process simpler. While we are all experiencing the difficulties of not being able to visit with our families and loved ones, it is also the perfect time for us not to contend with different generation's palettes and particular tastes.
As a result, your Christmas ham can become a new and delicious tradition that is unique to this time and fully encapsulates the spirit of the occasion. Still, the question remains, though, of what to make with this newfound freedom of expression?
Buying Meat Online & Building Traditions
In the current climate, we are actively encouraged to socially-distance ourselves. One of the best ways to do this is by reducing our trips for groceries, supplies and social visits. By buying meat online, like your Christmas ham, you can effectively social distance and get the supplies you need to make your unique holiday dinner.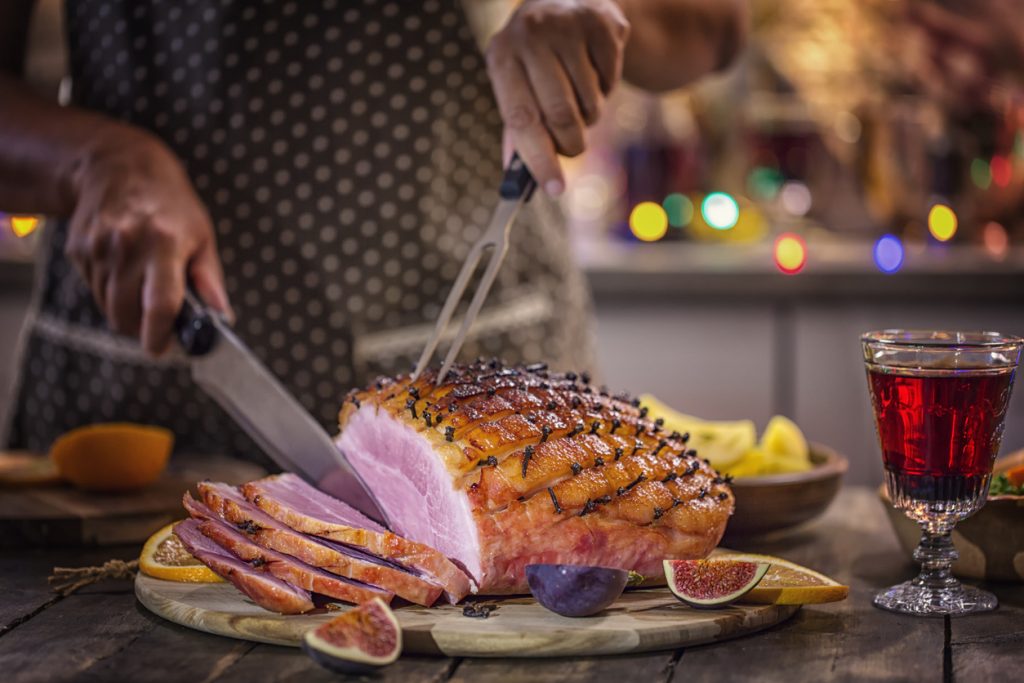 After you have your ham, take the time to research different recipes online and see what kind of style you are looking for. Most commercial hams are brine-injected before sale, so you won't have to worry too much about the curing process (aside from smoked/ not smoked.) Therefore, the glaze and other dishes will be your primary focus.
While we will leave the glaze decisions under your discretion, it is important to have hearty, flavourful and contrasting flavours with a large piece of meat like ham. Consider sweet potatoes, mustard-infused potato salad, fresh cranberries and other like flavours to get the most out of your new Christmas ham tradition!
Your Source for Buying Meat Online
For more flavour and recipe ideas, a wide selection of delicious meats and handy delivery options, contact us today! We look forward to hearing from you soon!
As a family-owned Calgary based company, Bow River Meat Market is here to provide you with top-quality meats for all your meals. For the past 32 years, we have been delivering unparalleled customer service by always putting our customers first. You can buy meat online with us, saving you time and money. We will do what it takes to make sure that you get the top-choice quality meats. Our steadfast belief in sourcing from local areas means that we will provide you with the freshest meat on the market. To enjoy the best in Canadian beef, feel free to visit us at 6303 Burbank Road SE Suite 5 Calgary. We can also deliver what you want, so to order steaks and meat online, call us on (403) 253-8423 to place your order!