The holidays are a wonderful time for many families. The bright colours, festive decorations and quality time are all fantastic ways to bring joy and happiness to your loved ones. But, more than anything, we get together to eat and be merry together. The holiday meal is the centrepiece of every celebration.
Plus, the meal often becomes an intergenerational experience. The grandparents get to complain about how, back in their day, there was no way to order chicken online. Parents get to pass on their cooking techniques to children, and children strive to make a meal of the same quality they got to enjoy throughout their upbringing.
But, this shared family heritage can come with a cost. There are many ways that you can make a mistake with your turkey, such as accidentally ordering chicken online when you meant to order turkey. Overcooking can turn the meat rock hard and dry, and undercooking is a serious health concern. So, how do you make a stuffed turkey easily?
How to Make a Stuffed Turkey Easily
Rather than just reciting a recipe, instead, we will look at some of the techniques that can help transform your turkey cooking into an easy and delicious experience.
Use a Pre-made Mix
One of the easiest ways to turn your turkey into an easier experience is by using a pre-made mix for the stuffing. This saves you the time of prepping all the ingredients so that you can focus on the rest of the meal.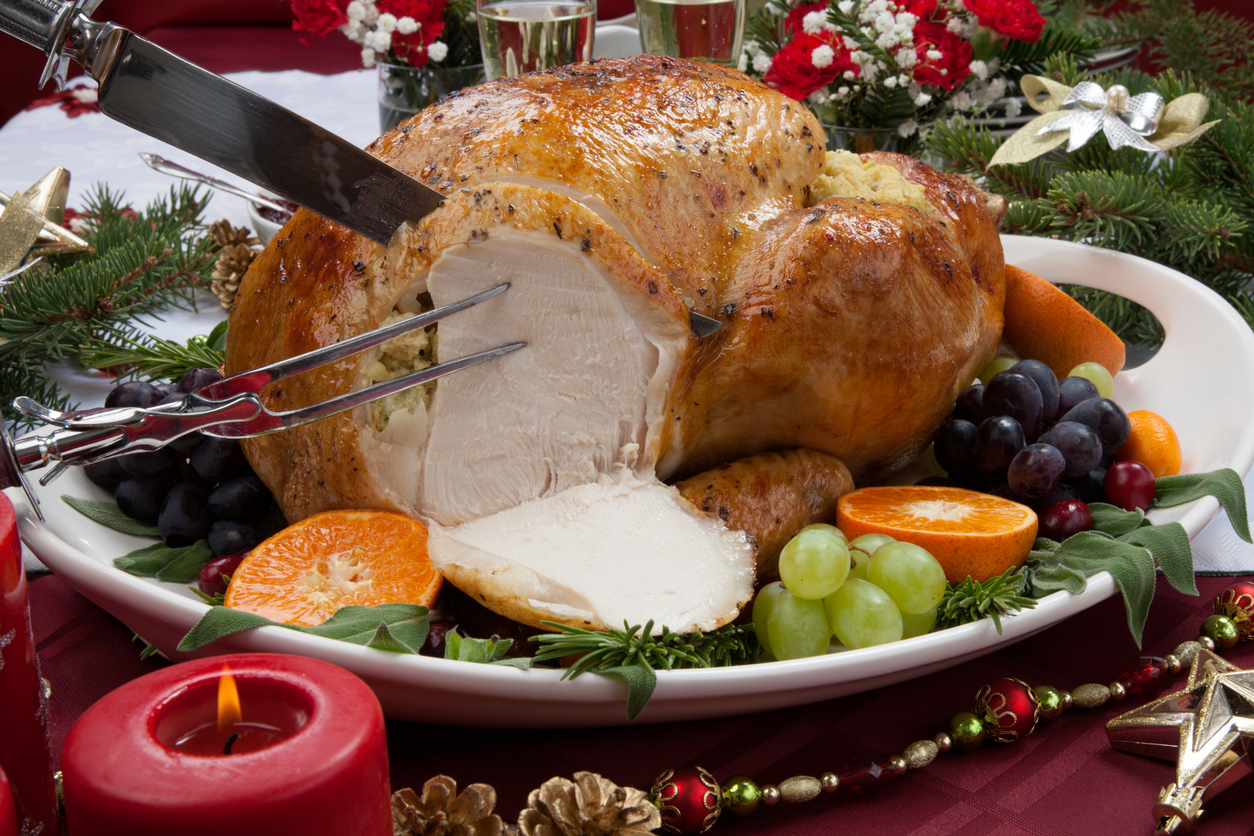 Baste the Turkey
Basting or injecting is often the secret to success for turkey dinners. It may not be the easiest way to ensure juicy meat, but if you have a timer, it is certainly worth the added work. You can avoid some of the issues by purchasing a fresh turkey, rather than frozen commercial brands if you are looking for an even easier experience.
Make Your Gravy with Pan Drippings
Flour, cornstarch and water are all you need to add for a delicious gravy that is packed full of flavour. Simply whisk them in slowly, and add more water if your gravy is too thick. Or more flour if it is too thin. This method is one of the easiest ways to make your turkey better and save the meal if it is a tad dry.
Start with the Right Ingredients
Overall, the best way to make your stuffed Christmas turkey cooking experience easier is to start with the right ingredients. This includes your turkey! So make sure you are buying high-quality, fresh turkey to make the most out of the holidays this season!
As a family-owned Calgary based company, Bow River Meat Market is here to provide you with top-quality meats for all your meals. For the past 32 years, we have been delivering unparalleled customer service by always putting our customers first. You can buy meat online with us, saving you time and money. We will do what it takes to make sure that you get the top-choice quality meats. Our steadfast belief in sourcing from local areas means that we will provide you with the freshest meat on the market. To enjoy the best in Canadian beef, feel free to visit us at 6303 Burbank Road SE Suite 5 Calgary. We can also deliver what you want, so to order steaks and meat online, call us on (403) 253-8423 to place your order!