You can practically feel it in the air, can't you? The cooler temperatures, the whispers of the leaves skating along the ground; winter is here! Now, while many people wish to look upon this part of the year as a cold and negative place, we have no such reservations at Bow River Meat Market. Indeed, we feel quite the contrary.
For us, the winter season is synonymous with the holiday season, making this "the most wonderful time of the year" as the expression goes. The warm interior of family homes and the gathering for a communal meal is something we continue to give thanks for, and we wish to help you enjoy this season in as many ways as possible.
Today, we help you and your family by providing a way to find cooked chicken for Christmas. Read on below for more information!
Why You Should Order Chicken Online
Of course, we all know that turkey is the traditional meal for this season's celebrations. But what if you want to try something new? For you, there is a solution. When you order chicken online, you choose a new way of life that is both simpler and easier than the tradition.
Indeed, in the past, it was quite an undertaking to make a turkey dinner for the whole family. It isn't a simple matter of just cooking the turkey, of course. You must also make sure that you have sides and dishes to spare while taking the time to check this large fowl for completion and succulent juiciness at regular intervals. In many cases, this is simply overwhelming.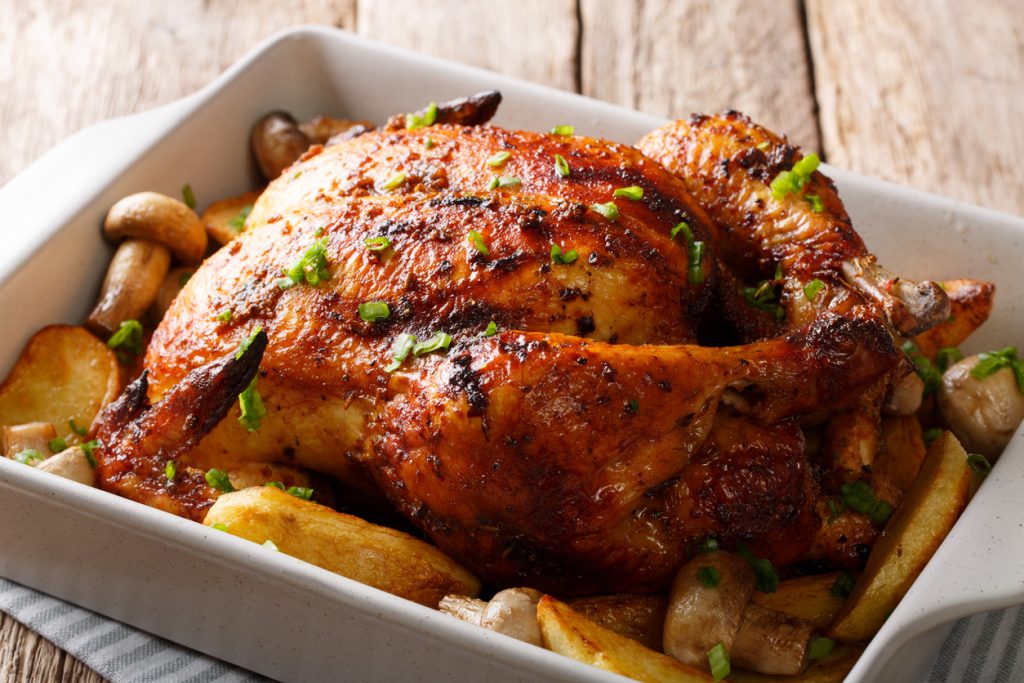 However, in modern times we have at least accepted that not all dinners will include turkey, and for some, that was good enough. But even then, cooking still involves a fair amount of effort. In our interconnected and bustling world, who has the time?
Now, there is a better way. Now, you can access delicious, affordable and succulent meals at just the click of a button. When you order chicken online, you receive access to a meal prepared in every way except for the actual heating. Today, you can enjoy the benefits of a perfectly seasoned chicken dinner with greater ease than ever before.
How Do I Order Chicken Online?
Enticed yet? Well, if you are, the answer is simple. Simply visit our website, select your product and check out. Your meal will arrive without hassle, and you and your family can focus on enjoying this magnificent time of the year together!
As a family-owned Calgary based company, Bow River Meat Market is here to provide you with top-quality meats for all your meals. For the past 32 years, we have been delivering unparalleled customer service by always putting our customers first. You can buy meat online with us, saving you time and money. We will do what it takes to make sure that you get the top-choice quality meats. Our steadfast belief in sourcing from local areas means that we will provide you with the freshest meat on the market. To enjoy the best in Canadian beef, feel free to visit us at 6303 Burbank Road SE Suite 5 Calgary. We can also deliver what you want, so to order steaks and meat online, call us on (403) 253-8423 to place your order!