Are you wondering about cooking the best ribeye steak? Can't find the perfect step-by-step guide to help? We've made it easy. Just keep reading to find out…
Marinade The Ribeye Steak Before The BBQ
1 – Firstly, buy the best ribeye steak that you can buy. You can make it simple for yourself by getting meat delivery right to your home, saving you time leaving the home.
2 – Take a zip lock bag big enough to fit the steak and add enough soy sauce to cover the steak and keep in the refrigerator for about 45 minutes. Turn the steak over every 10 minutes.
3 – Now get the BBQ ready for the steaks and season the grill well so that the steaks don't stick
4 – Take out the steak from the fridge and discard the bag along with the soy sauce. Dust your favorite seasoning or rub liberally over the steak. Keep the steaks out till they are not too cold.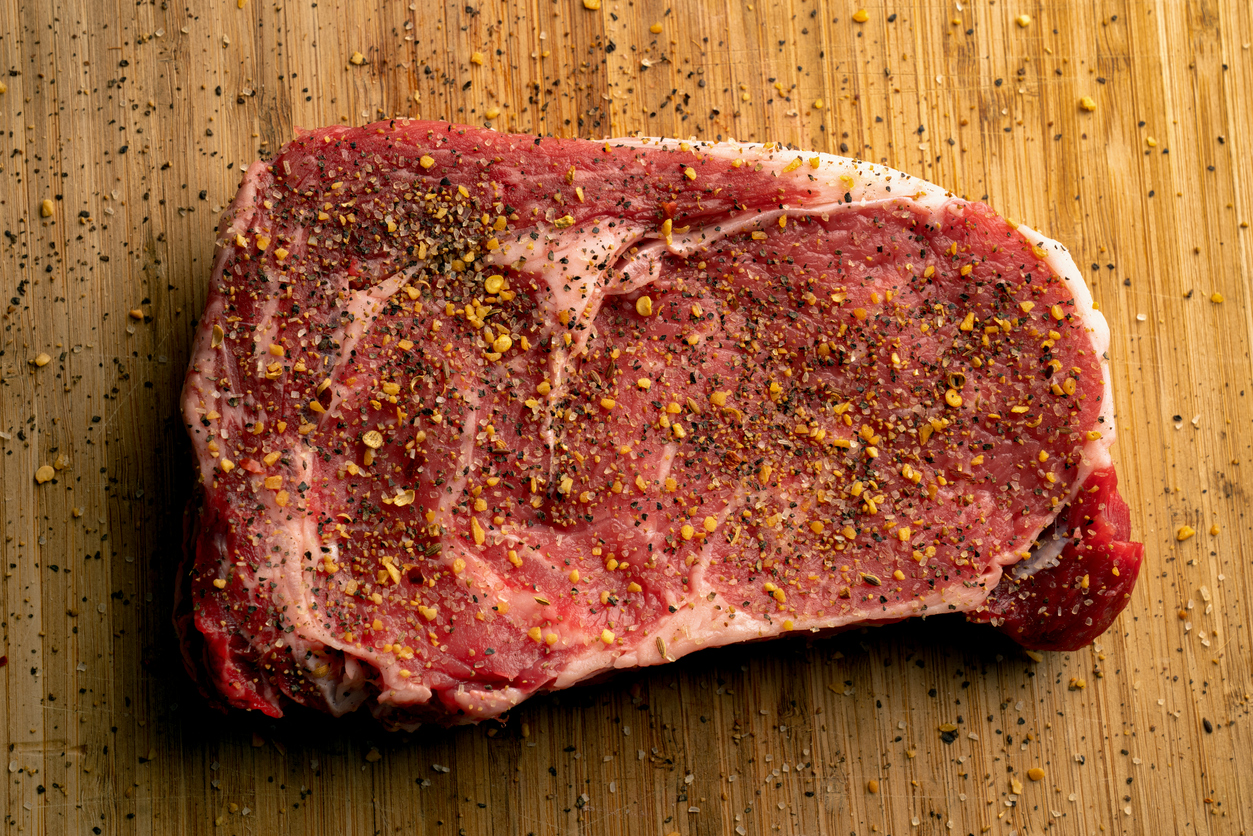 Conquering Your BBQ
By following some simple steps one can conquer the BBQ:
Firstly make sure the grill is well seasoned and oiled
Make sure the grill is not too hot or else the steak will burn on the outside and raw on the inside
Place the steak on the BBQ on an angle and turn about every 3 minutes to get a diamond pattern on each side
Make sure you rest the steak and put foil over it to tent it.
As a rule of thumb, you should rest the steak about the same time as you cook it.
Finally, brush the steak with a compound butter that is flavored with herbs and seasonings of your liking
And voila! Before you know it, you've cooked the perfect ribeye steak!
As a family-owned Calgary based company, Bow River Meat Market is here to provide you with top-quality meats for all your meals. For the past 40 years, we have been delivering unparalleled customer service by always putting our customers first. You can buy meat online with us, saving you time and money. We will do what it takes to make sure that you get the top-choice quality meats. Our steadfast belief in sourcing from local areas means that we will provide you with the freshest meat on the market. To enjoy the best in Canadian meat, We can also deliver what you want, so to order steaks and meat online visit our website at BOWRIVERMEATMARKET.COM.to conveniently place your order!