Looking for some excellent steak dinner ideas? Here are six different recipes that you can try:

1. Straight Ribeye Steak
You can't go wrong with a straight ribeye steak. Start by bringing the steak to room temperature and heat your pan with oil until it starts to smoke a bit. Season the ribeye very well and then lay it down on the pan for around 5 minutes (for 2-inch steak) and flip over in another 5 minutes for medium. Add butter after the first flip for extra richness.

You've probably cooked and eaten steak this way many times. However, nothing beats a restaurant-quality steak. If you can't get high-quality steaks in your area, you should order steaks online from a reputable company. It's also a great way to order meat online if you're looking for offcuts and other types of meat like duck and rabbit.

2. Herb Crusted Filet Mignon
Filet mignon is the cut you want to go to if you like tender steak. Simply take your filet mignon and marinate it in a mix of garlic, thyme, and a bit of rosemary for a couple of hours. After bringing the steak to room temperature, cook it on a hot pan for 5 minutes each side to get a good sear. Then take your pan into a preheated 140-degree oven for around 10 minutes to finish it off. You'll be able to find the perfect filet mignon if you look and order beef online.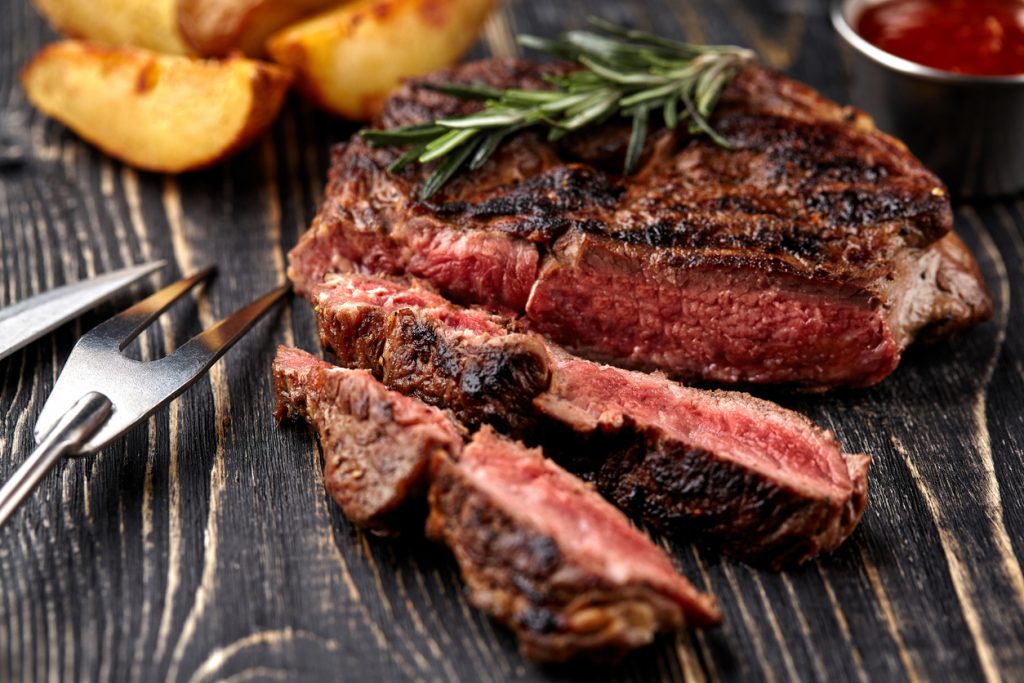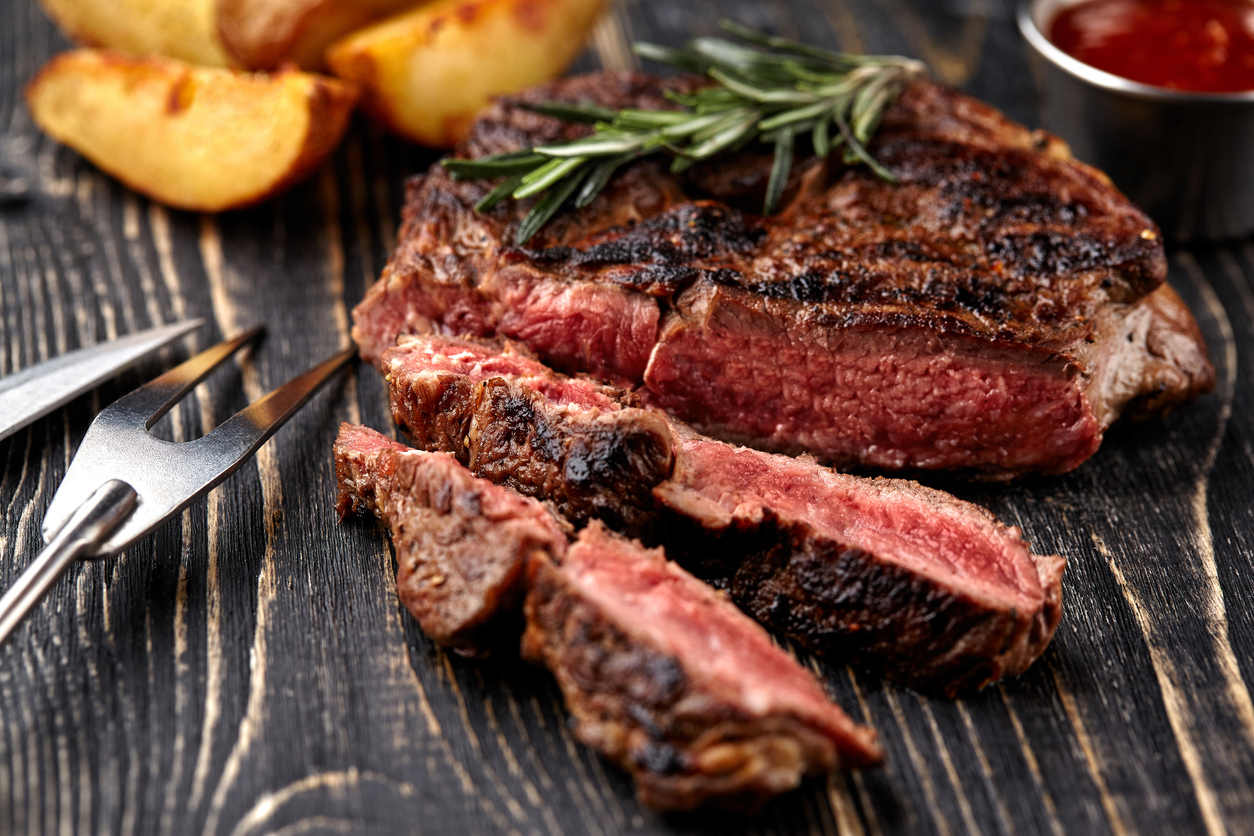 3. Steak with Chimichurri Sauce
This is a popular recipe that can be done with a flat iron or top sirloin steak. Simply find any recipe for a chimichurri sauce. Season your steak very well. Grill covered on medium heat for around 6 to 7 minutes each side. Let it sit for five minutes and slice against the grain. Serve with chimichurri sauce drizzled over the steak.

4. Steak with Whiskey Sauce
If you like recipes with a great sauce, you can't go wrong with whiskey sauce. You can make a sauce using whiskey, ground mustard, olive oil, garlic, salt and pepper. Marinate a skirt steak overnight. After bringing it to room temperature, grill the steak on medium-high for around 5 to 7 minutes on each side. While cooking, baste the steak with the marinade.

5. Steak with Red Wine Sauce
This is another restaurant classic. It pairs the best with the ribeye cut. Simply cook the steak as you usually would. While it's cooking, create a red wine sauce using red wine, garlic, onions, dijon mustard, butter, thyme, and salt. You can find many recipes for red wine sauces online.
6. Seared Asian Steak
A great alternative to steak is to cook in an Asian sauce. There are many variations that you can go with. They usually involve soy sauce, rice vinegar, ginger, and sesame oil. You can either marinate the steak in the sauce or drizzle it over the steak. The recipe results in a nutty, salty, and sharp-tasting steak dish.

These are six steak dinner recipes you should try. Again, you want to order meat online if you don't have a way to get quality cuts in your area. This will make a difference in the flavor and texture of the dishes.

As a family-owned Calgary based company, Bow River Meat Market is here to provide you with top-quality meats for all your meals. For the past 32 years, we have been delivering unparalleled customer service by always putting our customers first. You can buy meat online with us, saving you time and money. We will do what it takes to make sure that you get the top-choice quality meats. Our steadfast belief in sourcing from local areas means that we will provide you with the freshest meat on the market. To enjoy the best in Canadian meat, feel free to visit us at 6303 Burbank Road S.E. Suite 5 Calgary. We can also deliver what you want, so to order steaks and meat online call us on (403) 253-8423 to place your order!